Realize the potential of the virtual world
Industrial path solutions, IPS, is a software suite based on innovative algorithms for virtual product realization. The world's leading manufacturing companies use IPS for tasks ranging from assembly feasibility, flexible components design, robot optimization to simulation of complex flow and surface treatment processes.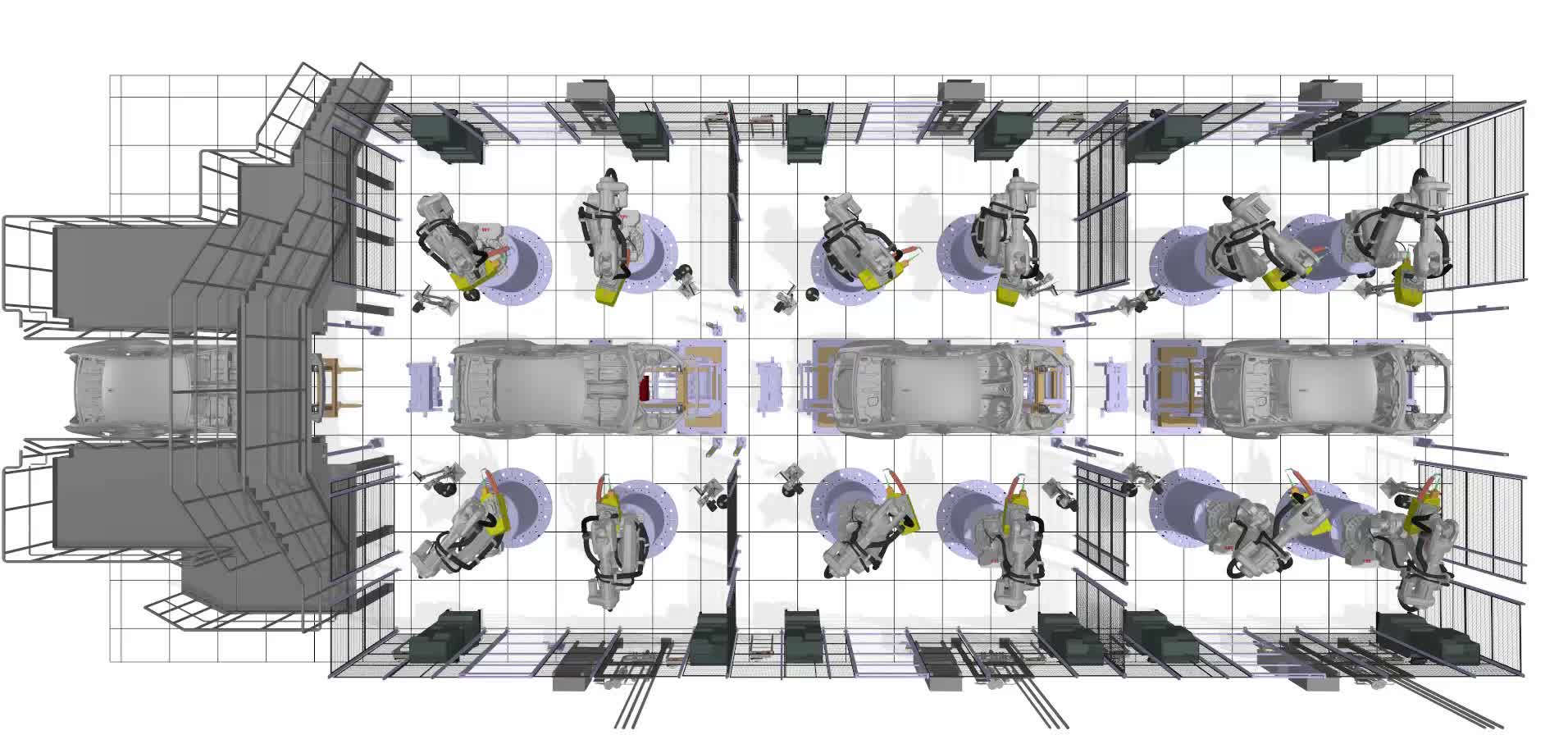 Why Industrial Path Solutions?
Speed
Time is scarce, speed matters. IPS delivers best in class performance.
Power
Fast design iterations, reduce hardware prototyping and boost innovation during product development.
Easy to use
Any engineer should be able to use simulations to cut product development time and improve production systems efficiency.
Customers
Selected customers of the IPS software suite
AUDI
AUTO-KABEL
BERTRANDT
BMW
BMW MOTORRAD
BMW-STEYR
CANON
CEVT
CHANGAN
CHERY AUTO
COROPLAST
DAIMLER
DAIMLER FORSCHUNG
DASSAULT SYSTEMES DEUTSCHLAND
DELPHI
DOOSAN
DRÄXLMAIER
EDAG
FANUC
FCA
FLEXITECH
FORD
FUJI HEAVY INDUSTRIES (SUBARU)
FUJIKURA
FUJIKURA DENSO
GAC ENGINEERING INSTITUTE
GEBAUER & GRILLER
GEELY
GKN AEROSPACE SWEDEN AB
GM
HAIMA
HELLA
HENSOLDT (AIRBUS DEFENSE & SPACE)
HINO
HITACHI CONSTRUCTION MACHINERY
HITACHI METAL
HONDA
HYUNDAI
IAV
JOHN DEERE
KAWASAKI
KIA
KOBELCO
KOITO
KOMATSU
KSHG AUTO HARNESS
KYUNGSHIN CABLE CO
LEONI
LIEBHERR
MAGNA STEYR CTS
MAN TRUCK AND BUS
MAZDA
MERCEDES BENZ
MITSUBISHI HEAVY INDUSTRIES
MYCRONIC
NICHIRIN
NIPPON SHARYOU
NISSAN
OPEL
PLASTIC OMNIUM AUTO EXTERIEUR
PORSCHE
PSA GROUP / OPEL
PSW
RENAULT
SAAB AEROSPACE
SAIC
SBN
SCANIA
SEAT
SIEMENS MOBILITY
SL CORPORATION
SONY GLOBAL MANUFACTURING
SPECMA AB
STELLANTIS
STIHL
STÄUBLI
SUBARU
SUMITOMO CONSTRUCTION MACHINERY
SUMITOMO RIKO
SUZUKI MOTOR
TADANO
TOTO
TOYOTA MOTOR COMPANY
VOLKSWAGEN
VOLKSWAGEN OSNABRÜCK
VOLVO AB (TRUCK & CE)
VOLVO CARS
YAMAHA
YAZAKI PORTO
ZF